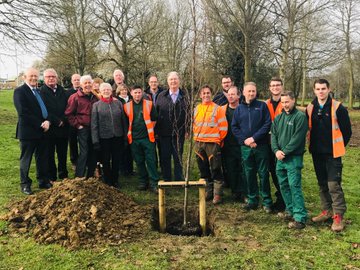 Corby's Coronation Park is the subject of work that it's hoped that will help it become a more well-used public space.
In the past couple of weeks work has begun to clear out old shrubs and diseased, dead or dying trees. A variety of species of new trees and flowers are being promised for when planting time arrives.
The work's being done by the new shared grounds maintenance service of Corby and Kettering borough councils. They say maintenance of the park will be under constant review and will include both the Friends of Coronation Park volunteer group and the wider community.