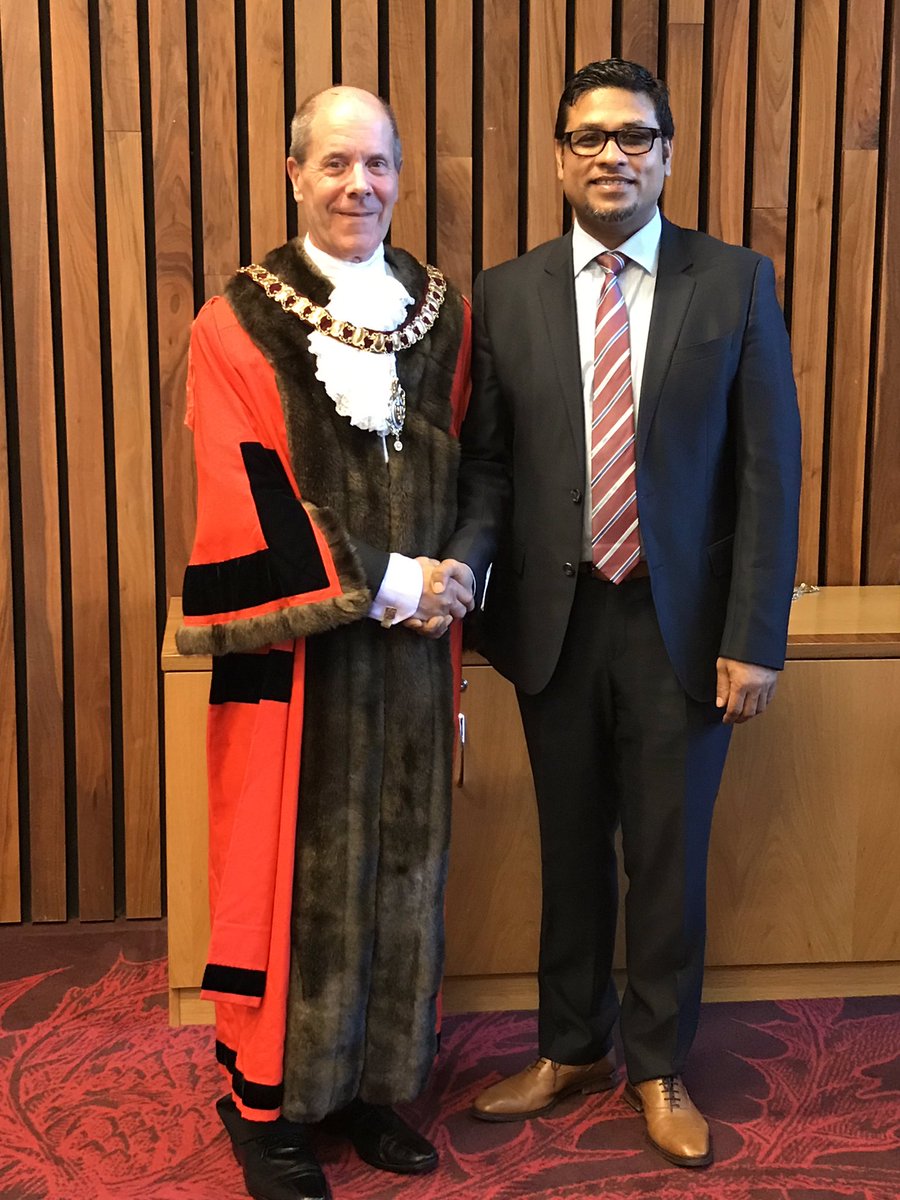 Corby has a new Mayor.
It's Councillor Ray Beeby - he's taking on the ceremonial role for a second year-long spell after Councillor Mohammmed Rahman's time in the position came to an end.
Councillor Beeby was appointed last night ( May 28 ) with Councillor Anthony Dady named the Deputy Mayor.
Councilllor Beeby's chosen charity will be Lakelands Hospice. He said he hoped councillors would support him wherever possible.
Pictured: Cllr Ray Beeby and Cllr Mohammed Rahman ( Credit: Corby Borough Council ).